People experiencing domestic violence
We offer safe, fully-furnished homes for individuals  and their children escaping domestic violence and abuse. For single people, we offer fully-furnished shared accommodation. We have separate accommodation for men who are escaping domestic violence and abuse.
Our staff are on call for emergency referrals 24 hours a day, seven days a week.
Moving on with your life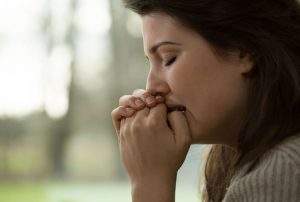 Once you are safely housed, we start working on all the other essentials that will help you take control of your life. This includes practicalities such as registering at the doctors, claiming benefits and getting legal advice.
Our expert team can also advise you about things like staying safe when out and about, finding the right emotional support for you, and getting into education or work.
Our multi-lingual and confidential staff have experience of offering support to women affected by forced marriage, honour-based violence and female genital mutilation.
When you first come to Valley House you will be assigned a support worker who will be there for you – and your family if you have one – every step of the way.
If you are affected by domestic violence and would like to find out more, or if you want help with making a referral, please contact Valley House on 024 7626 6280 or 024 7626 6290.
Young parents
We work with vulnerable young parents aged 16 to 24, including mothers, fathers and couples.
If you are pregnant or a new parent, a safe home and ongoing support from trusted people is important for you and your baby. If you don't have secure accommodation or family support, Valley House can help.
We offer a range of fully-furnished, shared and single family accommodation. During your stay, you will have access to a support worker 24 hours a day, seven days a week.
Support at a pace that suits you
Our friendly and professional team has a proven track record in supporting young parents. We can help you to address any issues you have, including benefits and budgeting, staying safe and parenting. You can also use our free and confidential counselling service if you choose to.
The support we offer happens at a pace that suits you. Your allocated worker will get to know you and your needs. They will also be able to refer you to other services for help with things like studying, training or finding a job.
We aim to help you secure your own tenancy within a year of joining us. We will help you gain the confidence and skills necessary to sustain your new tenancy.
Support in your own home
If you are living with your family but want your own home, or if you already have a tenancy but are struggling to hold it down, we can help.
Your allocated support worker will meet you at your home to give you one-to-one support. Together, we can work through your housing options or deal with any landlord issues you may have.
As well as support to find a secure home, we can help you manage debts and claim benefits, get emotional support, learn about parenting, get into education and training, and much more.
Contact us
All referrals must come via the local authority's children's placement team.
If you are a young parent and would like to find out more, or if you want help with making a referral, please contact Valley House on 024 7663 7260 or Freephone 0808 178 2083.